I just recently joined a group, and the facilitator asked me to send him my three main desires, or goals, three things that I want most in this lifetime. HA! I chuckled, my three things, would not fit into the worldly schemata of helping manipulate me (he would not be able to sell me anything) that would assist me to achieve my (their) goals. #1. I want God! #2. I want to go to Heaven and live with Him forever! #3. I want my family to find God.
When I was young, in one of her rages, my mother yelled at me, "what do you want!!!?" I remember being very small, and I was scared and shaking, "I don't know!?" But, I have postulated that question over the years.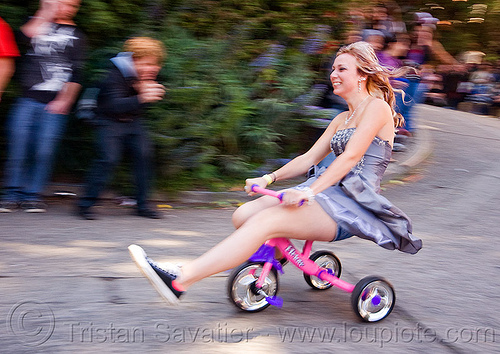 When I was young, it was a tricycle, that is all I really wanted a tricycle with the fringe things hanging from the hand grips. When I got older, a Jeep, with the removable roof, so I could feel the wind blow through my hair. Going along with the world, my desires would mirror almost any human being with human physical desires. But, if asked then, I would still answer my mother's question, "I don't know!"
Now, I have come to the point in my life, where I know EXACTLY what I want, to seek God! So, the best way to learn something, follow the example of a Master--one who has already found God, and imitate the heck out of them! Just like learning to paint, or play the cello, follow the one who has gone before.
My journey has led me to the Catholic Church. Whom I truly believe has the True Presence of God. HA! This is what this church was set up for--by Jesus Himself--to assist me to find God! To assist me to Heaven. Natively I believed all Catholics had found the answer, and were following God--especially those who went to daily Mass. What a joke that was! And there became a time, that I became greatly disillusioned because of the people.
Growing up, my father, who was a Mormon, HAD to attend Sunday Church, and he HAD to make sure that his attendance was well recorded. If he went on vacation, he would call the recorder and make sure to check his name as excused! For some reason it was like attending??? My Father was a Master craftsman, he upholstered furniture, and his obsessive perfectionism created beautiful works of art where the cushions and group setting matched perfectly. If you were lucky enough to get one of his fine quality pieces of furniture, it was guaranteed to be beautiful and of the highest quality.
But, I always wondered about his religion? Is that what a god wanted? For us to be perfectionistic, and never miss a Sunday service? My father lived by the letter of the law! He regrettably seemed to be highly lacking in the loving department--as being perfect to him, was everything. As if by his being perfect, he could EARN his way to God. Needless to say, I was not attracted to his god.
"You weren't at Mass yesterday, were you?" One of my fellow daily Mass attendee's asked me just recently. "Yes, it was the feast of Saint Mary Magdalene, and Father gave the best homily!" I replied. It bothered me that she would even notice, or mentally be checking "my" attendance. I do not belong to the Mormon church, I do not need to record my attendance--especially with her.
For a period of time, I went to the evening Masses, on Mondays and Wednesdays, and another perfectionistic attendance recorder, one day asked me, "Where have you been, you've been missing Mass?!" Like I committed murder or something. "No, I have gone every day this week, and I missed one day last week." She proceeded to accuse me of lying, since she had not seen me there. Until that point, I had no idea she also was recording my attendance.
They reminded me so much of my Father. And his creation of the rules that get one to God. Needless to say, I am not attracted to their god either. Nor am I attracted to the god of those who claim to be Catholic, but support Gay marriage, by claiming the rainbow sign for their own, in contradiction to the commands which God has given us to live by. They are self-proclaimed anti-Christs!
I want God! The REAL God, not some make believe god of people's imagination. I want the REAL God who lives in the Tabernacle of my most Holy Catholic Church! Can I ever find God? How can that even be possible? God is so infinite, and I so finite.
Meister Eckhart, a thirteen century mystic--a Master to follow to our Lord--says: "Where the human being goes out, God goes in. As long as you cling to yourself, you hinder God to enter."
And there is the "bottom line." The ego. Nothing new under the sun. Everyone wants to be important.
"Where is the wise one? Where is the scribe? Where is the debater of this age? Has not God made the wisdom of the world foolish?
For since in the wisdom of God the world did not come to know God through wisdom, it was the will of God through the foolishness of the proclamation to save those who have faith.
For Jews demand signs and Greeks look for wisdom, but we proclaim Christ crucified, a stumbling block to Jews and foolishness to Gentiles, but to those who are called, Jews and Greeks alike, Christ the power of God and the wisdom of God."
And here is my bottom line: People of the world have created their own gods--from their own egos--they are not seeking god, but seeking for their made-up gods to give them their hearts desire. Even those who claim to be Catholic!!! OMG, what a shocking revelation to my poor little mind. Like the Jews, they want signs--miracles that PROVE God's existence. They impose limits on how God should reveal Himself to them. To others, like the Greeks, truth has become arbitrary, according to what "they" have learned. Then they blindly try to tell everyone--including myself--their arbitrary rules that drive men MAD!
And this is the "Body of Christ!" Men's egos have infiltrated here. And to be a member of that body, means I have to fight off the blinding cancer that metastases from all those egos, and wade through the suffocating muck of human wisdom. No wonder Saint Benedict became a hermit! He hid himself away from men for three long years! In the catacombs no less.
I want God! I am seeking God, my own ego be gone! I know where God lives, in the sacred tabernacles of all the Catholic Churches in the world. To find him I have no other recourse but to follow the Masters of the church--the Saints that have gone before me--they kept their eyes firmly focused on Jesus, hanging on the Cross, and looked away from the foolishness of men's egos. God help me!